5 tags
3 tags
Persona 4: The Golden rambling thoughts
I'm not going to write a full review on this one, rather, I'm going to ramble a bit about how awesome it is. [[MORE]] Persona 4 was one of my favorite PS2 games, it had a fantastic story, fantastic music, and really loveable characters that had a ton of personality. I had actually been craving a replay of the game for quite awhile, but I forced myself to hold off on doing so, so I...
Going to start blogging about games again :)
Its been a long time since I've blogged about my gaming fun. For a few months, I have been busy with work, and had little to no motivation to blog about video games… a friend has recently unintentionally inspired me to start blogging again though, so look forward to new write ups from me sometime soon :)
whattheheckisgoingonhere asked: Excuse me, that dlc that you bought for Trinity Universe that is supposed to increase the amount of experience you get, which one is it? I'm running into a similar problem and I feel I may need it.
1 tag
Tales of Graces F final thoughts
Tales of Graces F is a great RPG, with very likeable characters, and a simple, engaging, and fairly long story. I definitely felt it was worthy of the 65 hours that I put into it. [[MORE]] I bought this game on release day, but it has been sitting in my back log for a few months, but lately, I have been in an RPG mood, so I decided that it would be my next game! One thing that almost everyone...
hufflepuffsarefantastic asked: Hey there! I saw your post about playing Fatal Frame 2 Wii edition. By chance are you from Europe? Or from America? If America can I ask you how you played the game. Sorry to bother you!
2 tags
The Last Story - final thoughts
This is the best game I've played this year, and one of the best games this generation, to me. I don't have anything else to say in this intro, other then that. [[MORE]] I'm not sure where to even start with this one. Much like Xenoblade last year, this game really made me feel something. Something I have truly missed with gaming. I've played and wrote about a lot of...
3 tags
Kingom Hearts Dream Drop Distance final thoughts
This was my must have game, that pushed me to buy a 3DS finally (And I absolutely adore the handheld), and I have absolutely no regrets. Click read more for the rest of my thoughts! [[MORE]] I absolutely adore Kingdom Hearts. It has some of my favorite gameplay ever, incredible music from Yoko Shimomura, Disney (I'm a huge Disney fangirl), and really stylistic flashy action, backed up by,...
2 tags
Chantelise final thoughts
My friend was kind enough to purchase this game for me on steam as a gift during the steam summer sale this year (along with two other games, which I will play and review in the future). I decided to play Chantelise first, since it was a game I had my eye on for a little bit, and it looked like a fun and simple hack and slash game. [[MORE]] As soon as I started playing the game, I felt a big...
5 tags
Fatal Frame 2: Wii edition final thoughts
Technically, the game I'm reviewing is called Project Zero 2 wii edition, since this is the European version of the game, as there is no current US release date for the game as of yet. With that out of the way, this game is seriously a wonderful remake of an old PS2 classic. [[MORE]] 9 or 10 years ago when I played this game on the ps2, I enjoyed it, but I was my least favorite of the...
4 tags
Ys The Ark Of Napishtim (PSP) final thoughts
Between this game, and Ys Origin, I have been playing lots of Ys games lately… and why not? They are really wonderful, and fantastic games that are just a lot of fun to play. Despite it being a somewhat bleh port of a great game, I enjoyed myself with the PSP version of Ark Of Napishtim. [[MORE]] I've been hearing for many years from Ys fans that this particular version of Ark of...
2 tags
Ys Origin final thoughts
Ever since getting into the series two summers ago with Ys Oath in Felghana, I've really wanted to play  Ys origin, since it looked like more of the same as Oath, which was a game I absolutely adored. It was only ever released on PC in Japan, so its chances of coming here were very low… until XSeed continued to be the awesome company they are, and localized the game, and placed it...
4 tags
Radiant Historia final thoughts
For the longest time, I've always heard that Radiant Historia was a huge gem, a really great RPG. I unfortunately never got to get a hold of the game back when it was released, and it was unfortunately released in small quantities. Prices for the game skyrocketed due to its rarity and I just couldn't afford it. Luckily, this past March, ATLUS reprinted the game, and I was lucky enough...
2 tags
Max Payne 3 final thoughts
The Max Payne series has always been a soft spot for me, in the world of shooters. I don't really buy (or even play) shooters, except for averyselect few, and Max Payne is one series that I have always came to for my shooting fix. Its extremely well written drama stories, and its music, mood, and fantastic satisfying gameplay just set it apart from the rest (in my eyes) and the third game...
5 tags
Fatal Frame 4: Mask of the Lunar Eclipse final...
This game is kind of special for me. Plans to release this game outside of Japan were canceled, and then some very awesome fans decided to create their own translation of the game, and patch it into the game.  Ever since the completion of the fan translation of this game, it has been extremely difficult to get a hold of a copy of the game for a decent price. I finally managed to do so, after...
5 tags
The Legend Of Zelda: Skyward Sword final thoughts
Its been awhile since I've played a new Zelda game. The last Zelda game I played and finished was Twilight Princess on the Gamecube. I've really been craving a new Zelda adventure, and despite having some issues with it, the game as a whole did satisfy my Zelda crave. [[MORE]] I'll start off with what is probably the best aspect of the game to me, and that is the story. The...
5 tags
Ninja Gaiden Sigma + final thoughts
When I played and finished the original xbox version of Ninja Gaiden many years ago, I didn't love it, but I didn't really hate it eithereee. Somehow, with this re-release of an old game, I found my self enjoying it a lot, and it is probably one of the (if not the) best game available for the Playstation Vita right now. (In my opinion). [[MORE]] I remember when this was announced for...
1 tag
Rayman Origins final thoughts
When I first got my Playstation Vita on release day, I didn't buy any games. I took it home, played with it for a little bit, and downloaded some game demo's off of the network. One of them was Rayman Origins. After playing through the demo, I was so charmed and giggling from thee games funny opening cutscene and music, I went out and got it the very next day. [[MORE]] Note: This...
3 tags
Hyperdimension Neptunia MK2 final thoughts
Last year, at the end of my review for the first Neptunia game, I mentioned how I got see a bit of the Japanese version of second game in action, and that it really looked like a huge improvement over the original. After playing through this game and finishing it, I can definitely say that my initial impressions were right! [[MORE]] Right off the bat this game made me laugh pretty hard. As soon...
4 tags
1 tag
Final Fantasy XIII-2 final thoughts
Before its release, I was expecting to enjoy this game, but I had no idea that I would enjoy it as much as I did. I knew I would love the gameplay, which builds on the battle system from the previous game. I was however, not expecting to enjoy almost every aspect of the game as much as I did. I actually beat this game over a week ago, but I held off on writing about it for a week or so, because...
3 tags
1 tag
Dark Souls - final thoughts
Its been awhile since I've wrote about any games, but now I have a few new games to ply and write about! First off, is a wonderful game called Dark Souls, which is a spiritual successor to Demons Souls, which I also wrote about earlier last year! Before writing this post, I played through the game twice, back to back. If you have read some of my other posts, you'll know that is...
5 tags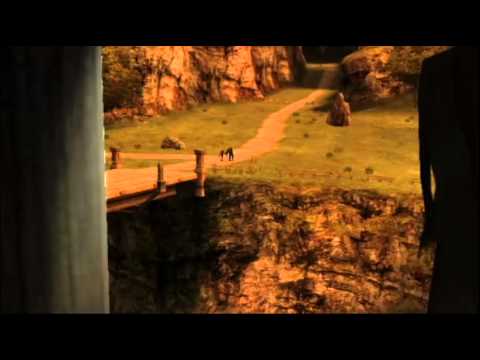 5 tags
Atelier Rorona final thoughts
I originally played this game back in late April / early May of this year, but due to me being lazy, I never wrote about it. Recently, I decided to replay it, so it could be fresh in my mind again, since I will play Totori in a few months. Now that its fresh in my mind again, I can also write about it! Atelier Rorona is a pretty different game then what you see this generation. Its not really...
5 tags
Tales of Vesperia final thoughts
I'm a little late to this game, as its been our for several years now, but I really liked this game a lot. I haven't played many Tales of games, and most of the ones that I have played only released in Japan (Rebirth, Destiny remake). This write up however, is based on the English Xbox 360 release of Tales of Vesperia. After watching my good friend stream this game a few months ago,...
5 tags
1 tag
Wife now writes game articles too!
Hello everyone :) My wife Tiffany is now writing video game related articles too! Please check her out if you like :) She just wrote her very first article, a review for Fate/Extra for the PSP! (Major spoilers, just fyi!) You can check her out at: http://hoopearringsqueen.tumblr.com/
2 tags
Valkyria Chronicles 2 final thoughts
I've had Valkyria Chronicles 2 sitting on my back log shelf since Christmas last year. I had been putting it off for a while for the silly reason that the first one (I loved the first one a lot) gave me a hard time. I'm not good at strategy games, though I enjoy them sometimes.  After finishing Valkyria Chronicles 2, I feel my reason for putting it off for so long was silly and I could...
4 tags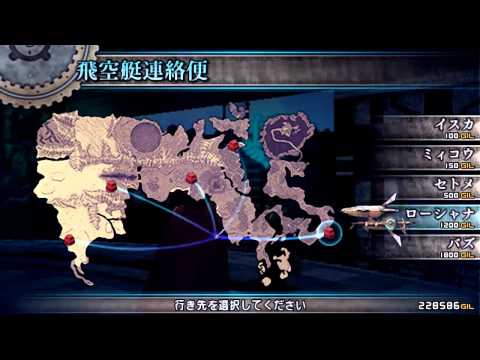 erikstrassner-deactivated201110 asked: hey im new to White Knight Chronicles, can you help me sometime?
3 tags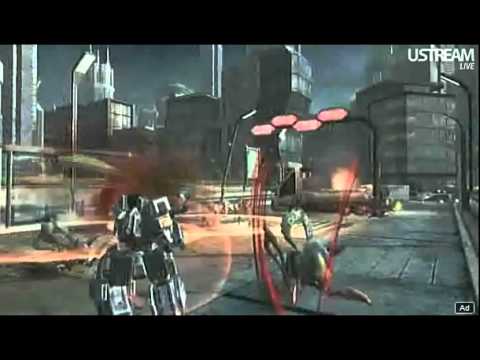 1 tag
4 tags
Xenoblade Chronicles final thoughts
Ever play a game… that just pushes all your buttons in the most perfect, and satisfying way? Everything about the game just clicks with your personal tastes, and reminds you everything you loved about gaming in the first place? Xenoblade Chronicles was like that for me. I don't think I've come this satisfied out of a single player RPG in a long time. Maybe not since playing...
11 tags
Hype!
I was laying in bed last night, thinking about what games that are currently out, and coming out soon that I am hyped for, and plan on playing & writing about of course. I thought it would be a good idea to write down those games, and a little bit of what I'm looking forward to in them! Super Hyped for: Silent Hill Downpour: I love Silent Hill, even the newer ones. Downpour is looking...
6 tags
Hyperdimension Neptunia final thoughts
I mentioned this game earlier this year in my Trinity Universe, and just recently got around to playing it, despite having had this game since the end of March. When I wrote about Trinity Universe, I had mentioned that this game looked a lot like Trinity Universe, and it does, but it also has some features / design choices that set it apart from Trinity Universe as well, for better or worse. ...
7 tags
Legend of Heroes: Trails in the Sky final thoughts
I was reluctant to try this game at first. I have the first Legend Of Heroes game for PSP, which was called Tear of Vermillion (its actually the second game! But it was released in America before the first!) and I just did not like the game. I didn't have fun playing it, and I certainly didn't have fun reading the terribly translated story that was littered with awful grammar, typos,...
1 tag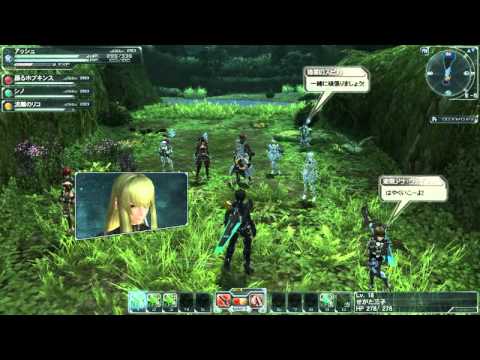 6 tags
5 tags
Shadows of the Damned Final thoughts
From the moment this game was announced, it had me interested. 3 of my favorite Japanese designers were attached to the title. Suda 51 (Killer 7, No More Heroes), Shinji Mikami (Resident Evil) and Akira Yamaoka (Composer of Silent Hill). Its like a trio of badass that I feel secure giving my full 60$ to for their game. All 3 of those, I woulda trust with my money, but all 3 together? Thats just a...
4 tags
Super Mario Galaxy 2 final thoughts
I'm over a month late writing this one, and I have two more reviews coming relatively soon as well. I have a bit of a backlog on my reviews here, but I'm working on it! I played and finished this game back in like…April I think it was. So I'm writing this from memory, (my memory is not that good… which is actually the reason I started to write these reviews! To help...
mak-talks-deactivated20110924 asked: Ps. Keep up the good reviews :)
mak-talks-deactivated20110924 asked: I love your taste in games and your reviews are so genuinely real. Not some bull fact based, tech based, graphics based bullox. (sorry about the swearing lol) but yh. :)
Anyways I am surprised in the about me section you did not add Res Evil 1,2,3 (the new ones have become an action game and not a survival horror, not my thing). But why would you not add Jill Valentine in that list. Her and...
4 tags
Phantasy Star Portable 2 Infinity - Little tweaks...
Today I got Phantasy Star Portable 2 Infinity in the mail. The wonderful expansion to the great Phantasy Star Portable 2. It has a few new areas, afew new bosses, tons of new weapons, a new (and as of right now, final story of PSU) and a handful of little gameplay tweaks that make PSP2 WAY more enjoyable. I'm mainly going to talk about those tweaks. They may be small tweaks, but my...
5 tags
Rogue Galaxy final thoughts
I baught this game back in January after watching Benzo8686's review on youtube. I had been thinking about trying out Rogue Galaxy for awhile because I really loved Dark Cloud 2 when I played that back in 2009. I went on Amazon.com and checked prices on Rogue Galaxy, saw that it was 10$ new, and baught it right away. Now a few months later, I finally started the game and finished it a few...
Ys I & II Chronicles Final Thoughts
I'm once again pretty late into making my final thoughts about this one, but I guess that also gives the game time to sink in, so I can get my true feelings out, rather then how I felt once I finished the game. I'll seperate this final thoughts in to two sections, since this game contains two games, Ys I and Ys II. Y's I is a very short game and not much to it. Its a very, very...
7 tags
Metroid: Other M Final thoughts
I'm an average Metroid fan, I enjoy the games, but I wouldn't call my self a huge fan of the series, but I thoroughly enjoyed all the Metroid games that I have played & finished (Super, Fusion, and all 3 Prime games). Other M doesn't seem to be liked by many, but I feel differently. I really liked this game a lot, to the point where I would call it my favorite in the series....
6 tags
The 3rd Birthday final thoughts
I have been looking forward to The 3rd Birthday since it was announced way back as a mobile phone game in 2007. Back when it was actually called "Parasite Eve: The Third Birthday", but since then the Parasite Eve in the title was dropped and the games development was shifted to the PSP, a smart choice in my opinion. Several times I was tempted to import this game after watching a lot...
9 tags
Mimana Iyar Chronicle final thoughts
This post will be significantly shorter then most of my final thoguhts, cause theres not much to say about this one really. I've wanted to play this game for awhile, as I love niche Japanese games. Despite its horrible reviews, and overall lack of any one liking it, it still looked really fun to me, but I put it off for awhile. Aksys games put it on sale for 20$ a few weeks ago for their...